Make sure to also visit our weekly events page to find out about what's going on and who performs during the week!
ZEEK
Friday & Saturday August 4 & 5 | 7:30 & 10:00
With a voice that captivates and can draw stirring emotions while weaving through multiple genres of music, Zeek, previously known as "The Experience" for just that reason, brings a fierce artistic dynamic to music. Honing a unique style that encompasses rock and soul, Zeek has spent the last year performing across the United States and in London, UK. He is also one of the lead vocalists for the Worldtown Sound System, an eclectic house band. Zeek has a spark that lights up the stage and the hearts of his listeners wherever he goes. Seeing him perform live is definitely an experience not to be missed! > Make reservations
TRIBUTE TO TINA MARIE FEATURING RICH TUCKER AND THE UNIVERSAL KONCEPT
Friday & Saturday August 11 & 12 | 7:30 & 10:00
West Philadelphia's own guitarist Richard Tucker has toured and recorded with many icons in the music business. He got his start at the age of eight singing in a gospel group in his neighborhood. At the age of ten his father's friend introduced him to the guitar. He took his first music theory class in middle school at the age of thirteen and, before long he was playing local gigs around town. He started getting calls to do high profile gigs so he studied with Philly veteran guitarists Ronnie Henderson and Calvin Harris. He also took music theory and composition classes throughout high school and college.
Currently he's touring with vocalist Maysa and teaching music at the AMLA School of Music in Philadelphia. He teaches Guitar, Bass, and music theory. It's a Latin youth program. He is also playing to launch a volunteer music program called P.I.C.M.E Philadelphia Inner City Music Educators. It's a music and cultural arts program on wheels. Working at different sites in and out of the tractate area providing free instruction to underprivileged youth.  It's his way of giving back.
Richard has three solo CDs completed. He calls them the "Smooth Guitar Grooves Collection". You can download them on iTunes, Amazon, and CD Baby under Richard Tucker jazz guitar. When he's not working as a sideman backing up different artists, he leads his own band called "The Universal Koncept". These three words form the acronym T.U.K.; which many of his musician friends simply call him -"Tuck". His band works in the Philly, NJ, and Delaware areas. 
"AMAZIN" GRACE LITTLE
Friday & Saturday August 18 & 19 | 7:30 & 10:00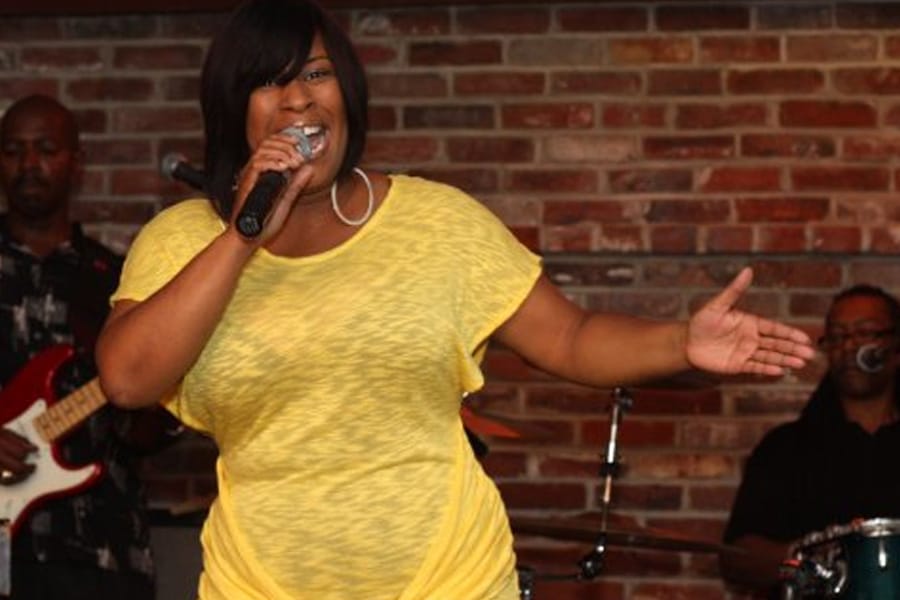 This dynamic group is comprised of 8 very talented musicians: two lead vocalists, a full rhythm section and a sax player. Jazz, pop, rock, R&B, funk, reggae, Top 40, swing, soul, Latin and pop — The GLB Band does it all. > Make reservations
VERTICAL CURRENT
Friday & Saturday August 25 & 26 | 7:30 & 10:00
Vertical Current, also known as VC, was started in 2009 by trumpeter/composer Christopher Stevens, Donald C. Stevens Jr. (Bass) and Brandon Mullen (Drums). They were later joined by Ali Prawl (Keys) and Jordan Damiani (Guitar). Since forming in 2009, the band has worked with artists such as Jessica Reedy, Leah Smith, Jeff Murrell, Noel Gourdine, and Dezzie Neal. Some of the band's highlights include performing at the Lancaster Ave Jazz Fest, the Center City Jazz Fest, the Collingswood Mayfair, and opening for The Robert Glasper Experiment at World Cafe Live. In 2010, Vertical Current collaborated with local hit-maker Donald Robinson to make their debut EP "aRe". This year the band worked with young super producer, Steve Mckie, to record their first full length cd which will be entitled "Bright Side of Midnight". Over the course of the last year or so the band has grown to include vocalists Chartel Findlater and Shelia Moser. VC has also been known to have a surprise guest on occasion. For instance the band was joined by Eric Roberson at a recent show. Individually, members of this band have recorded and performed with a wide variety of artists from Earth Wind & Fire to Darryl Hall so you never know who might show up. VC's brand of music is a unique blend of genres that is intended to uplift and inspire. . > Make reservations
URBAN GUERILLA ORCHESTRA
Friday & Saturday September 1 & 2 | 7:30 & 10:00
 Simply put, an extraordinary performance is one that gives people a night to remember. The Urban Guerilla Orchestra will make the perfect edition to our line up by providing Philadelphia's best musical sound, hands down. The Urban Guerilla Orchestra can do this by having the best musical line up in Philadelphia, featuring musicians who performed with Michael Jackson, Stevie Wonder, Aretha Franklin, Patti LaBelle, Boyz II Men, Alicia Keys, The Roots and countless others. Under the leadership of the music industry veteran Henri McMillian Jr. UGO's high energy will resonate your night from start to finish by featuring their musically diverse styles that feature sophisticated jazz, Motown classics, R+B, funk, to today's top hits.. > Make reservations
"MR. TROMBONE" JEFF BRADSHAW'S
BIRTHDAY CELEBRATION

Friday & Saturday September 8 & 9 | 7:30 & 10:00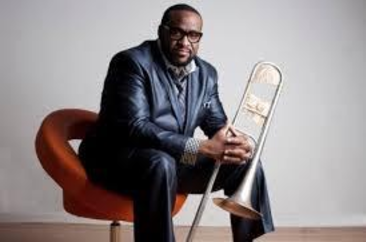 A North Philadelphia-born soul-jazz and hip-hop/funk innovator and trombone virtuoso, Jeff Bradshaw spent his formative years honing his chops alongside some of the biggest names both in and out of the Philly soul movement. By the time he got around to releasing his solo debut, 2004's critically acclaimed Bone Deep, he had shared the stage with such industry luminaries as Michael Jackson, Earth, Wind & Fire, Patti Labelle, Erykah Badu, and countless others. Bone Deep made him a festival circuit mainstay, and he spent the next eight years refining his signature smooth and immediate sound in both a solo setting and in support of artists like Mary J. Blige, Jay-Z, the Roots, and Jill Scott. In 2012 he issued his sophomore long-player, Bone Appetit, which featured a host of guest artists, including Kindred the Family Soul, Raheem DeVaughn, Floacist, and Marsha Ambrosius.
RHEEL MENN

Friday & Saturday September 15 & 16 | 7:30 & 10:00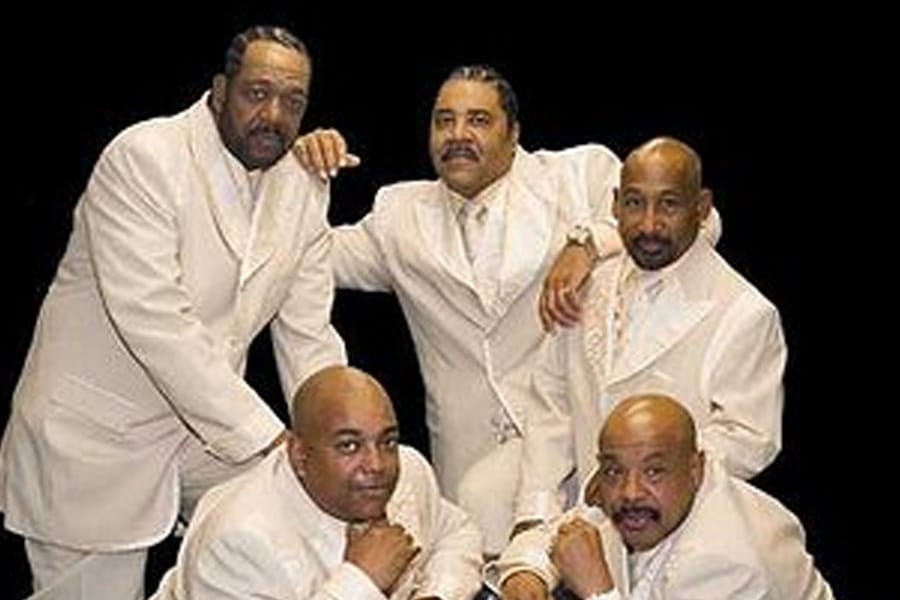 Warm in a non-threatening way, they have the ability to hit the fella's soft spot and make the women feel comfortable. Rheel Menn can easily catch a female off guard making them easy prey for the "lets get it on" lyrics. The group RheelMenn is formulated with smooth but cutting edge harmonies that are guaranteed to make its way into today's changing musical hemisphere.
Rheel Menn, trendsetters of not only a traditional sound, but also a sound formulated only to satisfy Real Men. This Philadelphia based group of Rheel Menn will set the standards in the music industry for several years to come! Remember the name and sounds of Rheel Menn.
This is custom heading element
"AMAZIN" GRACE LITTLE
Friday & Saturday August 22 & 23 | 7:30 & 10:00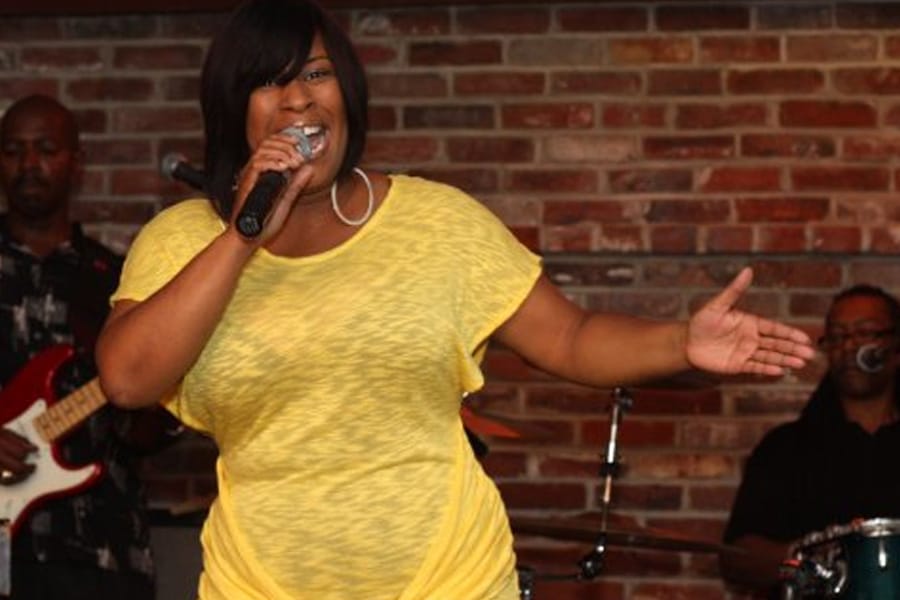 This dynamic group is comprised of 8 very talented musicians: two lead vocalists, a full rhythm section and a sax player. Jazz, pop, rock, R&B, funk, reggae, Top 40, swing, soul, Latin and pop — The GLB Band does it all. > Make reservations