Make sure to also visit our weekly events page to find out about what's going on and who performs during the week!
KJ MCNEILL WITH TEMPLATE "A TRIBUTE TO PRINCE"
Friday & Saturday | May 3 & 4
Being the son of a well known professional musician (Karl McNeill), KJ was exposed to music very early in his life. Starting out as a drummer, he has astounded a number of well known musicians and vocalists with the ability to play many styles of music exceptionally well. Since then he has picked up other instruments and his own vocal style, mastering them as well. KJ has been sought by many as a drummer and has also added teaching to his growing resume. With his unique creative writing style, you will be amazed as he incorporates rock, jazz, R&B, and funk into a powerful and memorable mix. KJ represents the past, present, and the future of true musicians.
Prince Rogers Nelson was an American singer, songwriter, multi-instrumentalist, record producer, and actor. He was a musical innovator and known for his eclectic work, flamboyant stage presence, extravagant dress and makeup, and wide vocal range. Warmdaddy's is paying tribute to this extraordinary artist who left his mark all over the world.
Ticket Price: $15
RHEEL MENN
Friday & Saturday | May 10 & 11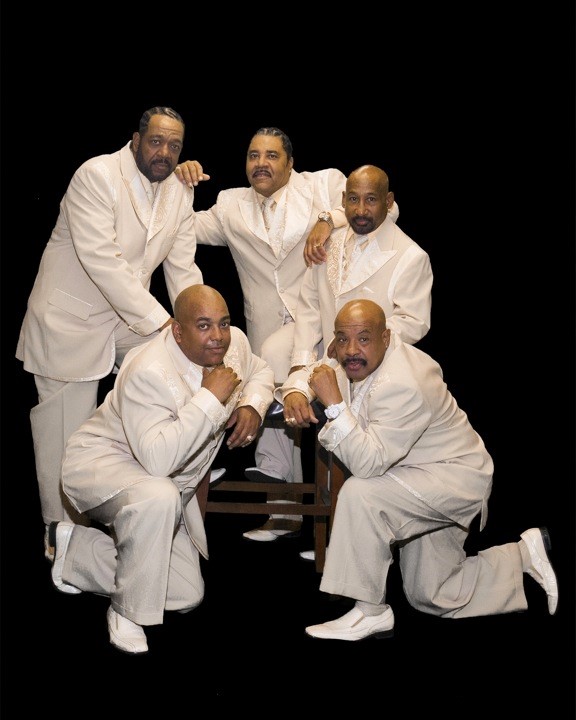 Few groups today capture the sounds of the 50′s, 60, and 70′s better than Rheel Menn. The music of iconic bands like Temptations, Smokey Robinson & The Miracles, and Marvin Gaye moved the soul of a generation, If you want to experience the soul and emotion of that music than see this band!
Ticket Price: $20
URBAN GUERILLA ORCHESTRA (UGO)
Friday & Saturday | May 17 & 18
Simply put, an extraordinary performance is one that gives people a night to remember. The Urban Guerilla Orchestra will make the perfect edition to our line up by providing Philadelphia's best sound, hands down. The Urban Guerilla Orchestra,
features musicians who have performed with Michael Jackson, Stevie Wonder, Aretha Franklin, Patti LaBelle, Boyz II Men, Alicia Keys, The Roots and countless others. Under the leadership of the music industry veteran Henri McMillian Jr. UGO's high energy will fill your night from start to finish with their musically diverse style that includes sophisticated jazz, Motown classics, R+B, funk and today's top hits
Ticket Price: $20
THE AMAZIN' GRACE LITTLE & THE GLB
Friday & Saturday | May 24 & 25
One of the hottest groups in the area, The Amazin' Grace & GLB generates energy and excitement everywhere they perform.
This dynamic group is comprised of 8 very talented musicians: two lead vocalists, a full rhythm section and a sax player. Jazz, pop, rock, R&B, funk, reggae, Top 40, swing, soul, Latin and pop — The GLB Band does it all.
Ticket Price: $20