Make sure to also visit our weekly events page to find out about what's going on and who performs during the week!
BREAKWATER
Friday & Saturday | November 9 & 10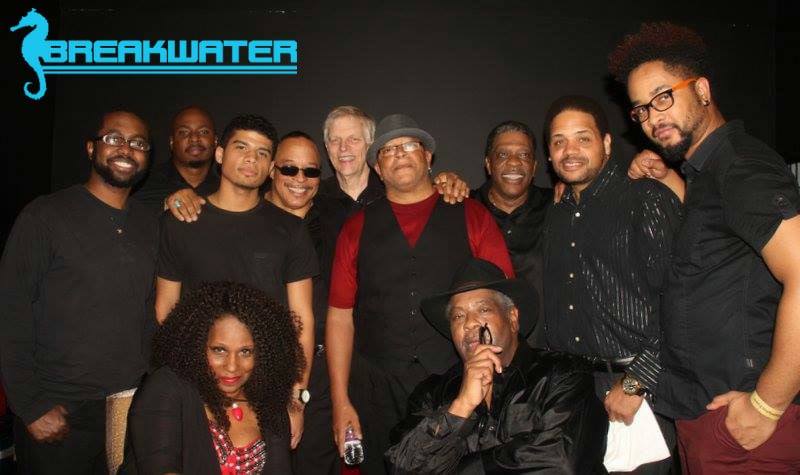 After a few years away from the music scene, R&B Jazz/Funk band BREAK- WATER has reunited and come back stronger than ever, ready to continue a musical journey that many felt was left unfinished. Though some missed the artistry of the band that has since been sampled by Daft Punk, as well as Kindred The Family Soul with Snoop Dogg, they were still able to establish one of the most solid, devoted, and loving fan bases that continues to exist and support them to this day. Five of the eight original members of the Arista recording act are back- Gene Robinson Jr., Lead Vocals, Jimmy Jones, Drums/ Vocals, John "Dutch" Braddock, Percussion, Greg Scott Woodwinds/ Vocals, and Steve Green, Bass/Vocals have come together for a second go- round of Funk, great love songs and jazz grooves that made them a regular on the music scene here in the region and places near and far.
Ticket Price: $20
URBAN GUERILLA ORCHESTRA
Friday & Saturday | November 16 & 17
Simply put, an extraordinary performance is one that gives people a night to remember. The Urban Guerilla Orchestra will make the perfect edition to our line up by providing Philadelphia's best musical sound, hands down. The Urban Guerilla Orchestra can do this by having the best musical line up in Philadelphia, featuring musicians who performed with Michael Jackson, Stevie Wonder, Aretha Franklin, Patti LaBelle, Boyz II Men, Alicia Keys, The Roots and countless others. Under the leadership of the music industry veteran Henri McMillian Jr. UGO's high energy will resonate your night from start to finish by featuring their musically diverse styles that feature sophisticated jazz, Motown classics, R+B, funk, to today's top hits.
Ticket Price: $20
TANQUERAY HAYWARD
Friday & Saturday | November 23 & 24
BACK BY POPULAR DEMAND…A SPECIAL TRIBUTE TO ARETHA FRANKLIN
A diva (/ˈdiːvə/; Italian: [ˈdiːva]) is a celebrated female singer; a woman of outstanding talent in the world of opera, and by extension in theatre, cinema and popular music. In Philadelphia, a city known for providing the world of music with knockout talent, another yet unforgettable legendary diva in the making is unquietly emerging. Tanqueray Hayward is exploding on the Philadelphia music scene and is claiming her seat at the highly coveted table.
Currently, Hayward is enjoying the experience of performing to sold-out crowds at renowned music venues throughout the east coast. Hayward's vocal ability and stage presence are potent for all who dare to experience it without a filter.
Tanqueray Hayward's artistic impact and contribution to the musical landscape of Philadelphia is now becoming undeniable. Currently recording her highly anticipated debut album, Hayward is working tirelessly to prove herself worthy to be mentioned in the company of the legendary artists of Philadelphia.
Ticket Price: $15
ZEEK
Friday & Saturday | November 30 & December 1
With a voice that captivates and can draw stirring emotions while weaving through multiple genres of music, Zeek, previously known as "The Experience" for just that reason, brings a fierce artistic dynamic to music. Honing a unique style that encompasses rock and soul, Zeek has spent the last year performing across the United States and in London, UK. He is also one of the lead vocalists for the Worldtown Sound System, an eclectic house band. Zeek has a spark that lights up the stage and the hearts of his listeners wherever he goes. Seeing him perform live is definitely an experience not to be missed!
Ticket Price $15
ACOUSTIC BAND
Friday & Saturday | December 7 & 8
As a band Acoustic has developed a musical repertoire with astonishing breadth. These multi-talented Musicians can do it all! They have mastered not only R&B, but also jazz, soul, New School, Broadway, and the blues as well.  Performing with groups such as, "The Manhattans", "Harold Melvin and the Blue Notes" and "Blue Magic", this band fills the room with musical energy and excitement every time they hit the stage.
Ticket Price: $15
JEFF "MR TROMBONE" BRADSHAW

Friday & Saturday | December 14 & 15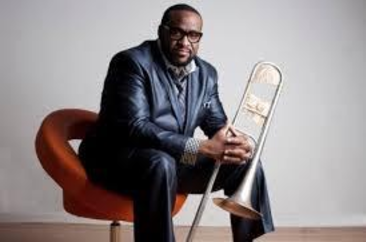 HOLIDAY SHOW
A North Philadelphia-born soul-jazz and hip-hop/funk innovator and trombone virtuoso, Jeff Bradshaw spent his formative years honing his chops alongside some of the biggest names both in and out of the Philly soul movement. By the time he got around to releasing his solo debut, 2004's critically acclaimed Bone Deep, he had shared the stage with such industry luminaries as Michael Jackson, Earth, Wind & Fire, Patti Labelle, Erykah Badu, and countless others. Bone Deep made him a festival circuit mainstay, and he spent the next eight years refining his signature smooth and immediate sound in both a solo setting and in support of artists like Mary J. Blige, Jay-Z, the Roots, and Jill Scott. In 2012 he issued his sophomore long-player, Bone Appetit, which featured a host of guest artists, including Kindred the Family Soul, Raheem DeVaughn, Floacist, and Marsha Ambrosius.
Ticket Price: $20
RHEEL MENN
Friday & Saturday | December 21 & 22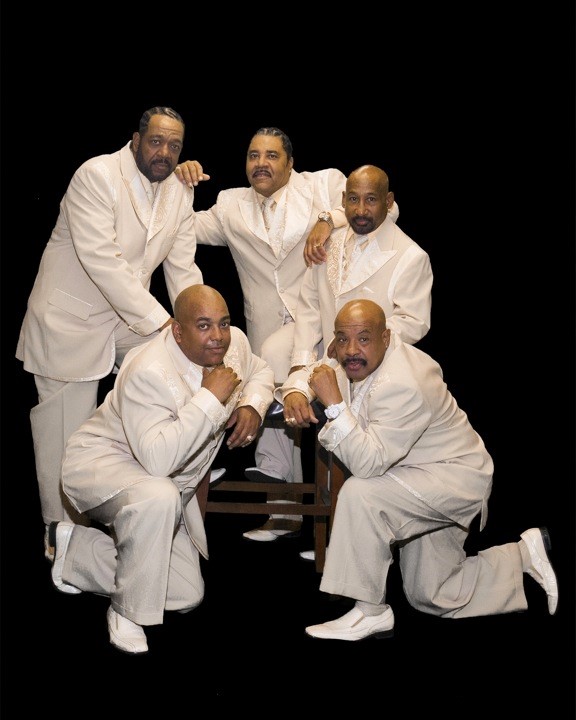 Warm in a non-threatening way, they have the ability to hit the fella's soft spot and make the women feel comfortable. Rheel Menn can easily catch a female off guard making them easy prey for the "lets get it on" lyrics. The group Rheel Menn is formulated with smooth but cutting edge harmonies that are guaranteed to make its way into today's changing musical hemisphere.
Rheel Menn, trendsetters of not only a traditional sound, but also a sound formulated only to satisfy Real Men. This Philadelphia based group of Rheel Menn will set the standards in the music industry for several years to come! Remember the name and sounds of Rheel Menn.
Ticket Price: $15
AMAZIN GRACE LITTLE & THE GLB
Friday & Saturday | December 28 & 29
This dynamic group is comprised of 8 very talented musicians: two lead vocalists, a full rhythm section and a sax player. Jazz, pop, rock, R&B, funk, reggae, Top 40, swing, soul, Latin and pop — The GLB Band does it all.
Ticket Price: $15